Introducing GoPlug Home! The beginning of an innovative new partnership between GoPlug and OpenEVSE.
SAFETY
Industry leading Safety Features. Extensive safety check before each use.
DISPLAY
The color display provides live power usage, state information & quick access to settings.
SETTINGS
Customize your charging session by time, energy or power.
INCENTIVES
Earn rewards by reducing power usage during peak periods.
PORTABLITY
Removable, small and lightweight design for charging at home or on the go.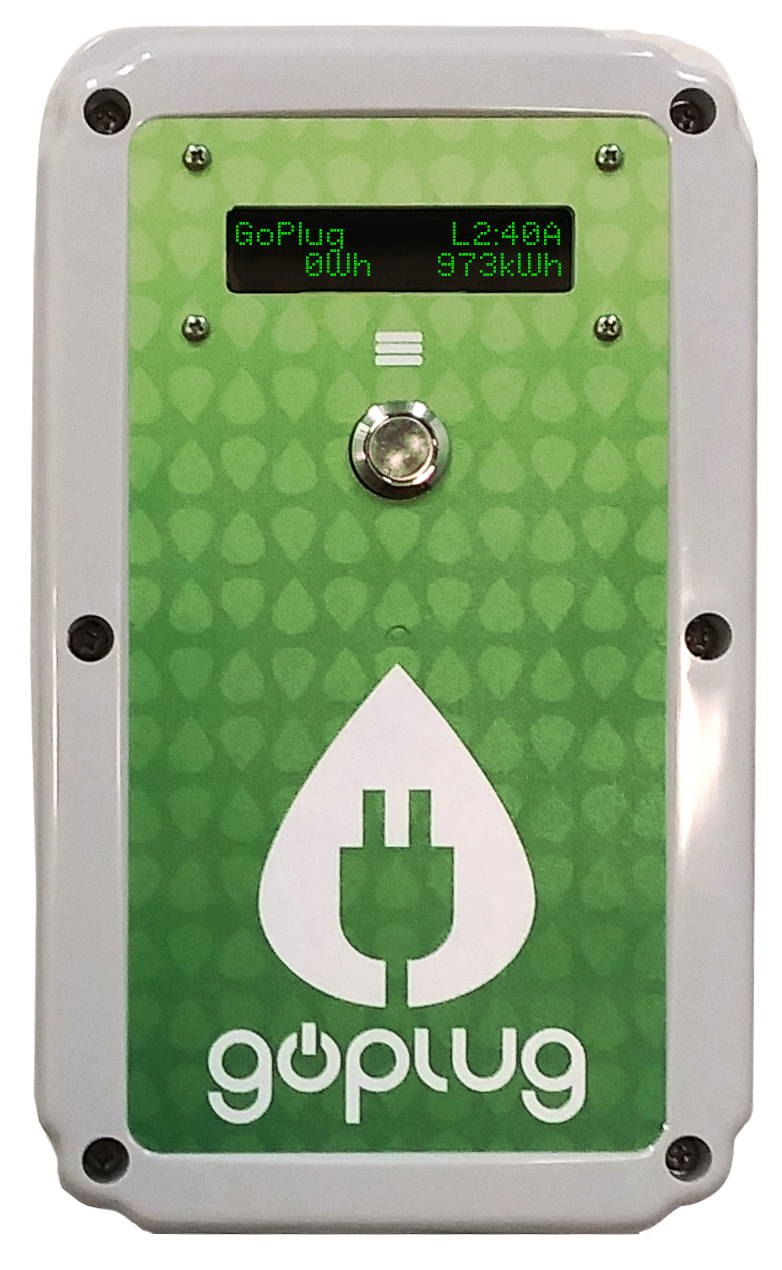 CONNECTIVITY
Control, automate and monitor your charging sessions over WiFi.
POWER
Easily adjust power output with the press of the button or over WiFi.
SCHEDULING
Save money by scheduling your charge to take advantage of lower energy rates.
EFFICIENCY
Consumes a fraction of the energy of all competing products when not in use.
WARRANTY
Proven reliability backed by a 3-year warranty.